Verka is a flagship brand of MILKFED and came into being in 1973 when MILKFED was mandated for milk procurement, quality processing of milk & its products and marketing of these products.
"Verka" was christened after the name of the place where the first plant was setup in Amritsar. A trusted brand, Verka has become a household name and is loved by its customers for nutrition, quality and sheer indulgence.
It has consolidated its brand strength by not only retaining the high quality of existing products but also by innovating and bringing new products to the tables of its diverse customers.
Verka has a wide range of products including different variants of Pasteurized pouch Milk, Ghee, Table Butter, Skimmed Milk Powder, Whole Milk Powder, Dairy Whitener, Cheese, Sweetened Flavoured Milk, Ice Cream, Indigenous sweets, along with Fresh Products like Lassi, Paneer, Dahi, Kheer and Tetra Pack Products such as fruit beverages & Milk.
The products are available in Punjab, Haryana, Himachal Pradesh, Jammu & Kashmir and Northeast India.
Verka also exports ghee to countries like the Middle East, Australia, Japan, New Zealand and Malaysia.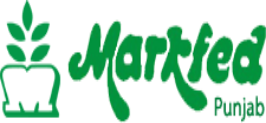 The Punjab State Co-op Supply & Marketing Federation Ltd. known as "Markfed" was registered in 1954. At the time of registration, it began with one bicycle, three employees, thirteen members and a capital of Rs.54,000/-, it has now achieved meteoritic volumes and has grown to become the largest marketing co-operative in Asia with an annual turnover of over Rs.11600 Crores during 2013-2014 with 1932 employees. Markfed operates through 20 District offices over 100 Branch offices in Mandi Towns and 9 processing and trading units.
The number of members societies has expanded to 3051 . Markfed has emerged as a very solid and stable organisation committed to the service of the farmer community of the State of Punjab. Markfed has been awarded National Productivity Awards in various fields like co-operative marketing activities, food processing, cattle-feed production etc., to name a few. Several innovative incentive schemes have been introduced for the benefit of the farmers and the member co-operative societies.
LAL QILLA Basmati rice being a rich and unforgettable blend of tradition and exotic produce optimizes the spirit of a unique and incredible India.
We bring the finest of basmati rice to the global palate by bringing unbridled joy to the faces of millions of our consumers worldwide.
Focused quality of highest order and undying faith, LAL QILLA has stormed to new heights and emerged as an undisputed market leader. ASCW is one of the largest rice manufacturing companies of India by any standards. Backed by a team of visionaries and committed professionals the company has carved a niche for itself and is all set to acquire new ventures world over.
Amar Singh Chawal Wala is an ISO 22000, APEDA and HACCP certified leading manufacturer in India of the Prest and Best Quality of Basmati Rice in our various brands.
The world's most relished Basmari rice is cultivated in the foothills of Himalayas. Soil and climate of the region account for the unique aroma, taste and texture of basmati rice. The word Basmati comes from the Hindi language, meaning 'Queen of Fragrance'. Basmati has a fine aromatic flavour with long and slender grains. Its perfumed, nutlike flavour and aroma can be attributed to the fact that the grain is aged, to decrease its moisture content. When cooked, it swells only lengthwise, thereby resulting in long slender grains that are dry, seperate and fluffy.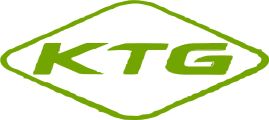 We at KTG are exporter of variety of customized spices , spice blends & seasoning solutions to the discerning customers from the various foods industries Our product range encompasses the entire spectrum of spices and seasonings processed and blended
as per the customized requirements of the customer. We have a strong NPD team to create unique spice blends, seasonings and curry powders & masalas as per the specific application requirements of our customers. We help you with ingredient solutions
that enhance taste profiles, more convenient, ensure product safety and stability while assuring quality and most importantly saving costs. With Roots Deep in Quality and committed to Excellence, we strive to build a Greener, Healthier & Richer world.
We are capable of exporting 3-4 teus in monthly basis . We export the goods in the packing of 250 gms , 500 gms and 1 kgs . We can do it as per the client's requirement also i.e. 10 kgs or 25 kgs packing in gunny bags . Our key commodities are Turmeric, chilli, pepper, corriander , cumin , fennel , celery , ginger , cloves , cinnamon , cardamom , fenugreek , mustard seeds , etc.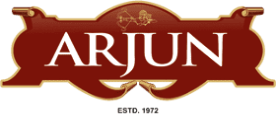 For over 60 years we are at home in herbs. We cultivate, preserve, import and store any kind of herbs you can imagine. Aromatic herbs, intended for the food industry. Medicinal herbs, for use in the pharmaceutical industry. Thanks to our quality and experience, we are a leader in the production of herbs. In the North of India we are located near the Himalya. Our headquarter and State-of-the-art production facility equipped with the most efficient and innovative production- and cleaning production lines. Here we take care for the processing and the storage of herbs. We can serve our customers on-call and deliver the requested quantity quickly and in a guaranteed quality.
Emirates Grain Products Company Traditional. Modern. Futuristic - All at Once. Emirates Grain Product Company, popularly known as Emigrain, was incepted in 1995 with a vision to provide the world with the finest range of essential and value-added flour. In less than a decade, Emigrain has grown to become a leading manufacturer and marketer of wheat-based products in the Middle East. Powered by in-depth knowledge of food industry and backed by state-of-the-art HACCP-certified mills, Emigrain today epitomizes the best in product innovation and quality standards. With a daily production output that exceeds 1800 tons. An immensely popular product from the stable of Emigrain, Al Baker reflects its parent company's unflinching commitment to ensure stringent quality control measures from sourcing the finest raw materials to sealing the freshness in tamper-proof packs.